All of business in one e-course
With this online business course you'll learn how ANY business works.
Dive into the 8 core areas which cover all aspects of business in a clear and compact way!
What You'll Learn…
The 8 core areas of ANY business which you need to understand to grow and succeed
Which elements within the core areas you need to work on to ensure you remove any blind spots in your business
How everything in these core areas interconnect and relate to each other
Plus…100's of practical insights!
Do you recognize these frustrations when looking for useful insight?
There's too much fluff out there, most things weren't worth your attention after all
Learnings get fragmented; you have no idea how it all fits together
Input can be over-promising, too difficult, theoretical and too expensive
This course was designed to prevent these frustrations
This course dives into the 8 core areas which cover ALL aspects of business.
SpeedMBA Online is logically set out in a unique, much acclaimed grid.
Strategy
What is it
What are its elements
How to develop it
New Business
A new company, product, etc.
How to elaborate it
How to realize it
Organization
What is organization design
Classic approaches
Modern approaches
Management
What is the role of a manager
What and how you manage
How to improve this
Finance
Essentials of finance
The financial statements
Read and assess numbers
Improvement
What is "quality"
Why, who, where, when
Improvement approaches
Mobilizing People
Human Resources
Teams and Change
Stakeholders, relationships
Leader & Entrepreneurship
Leadership role
Skills, focus, habits, others
Entrepreneurial effectiveness
Here's What You'll Learn…
SpeedMBA online gets you ALL the insights you need to better understand and improve ANY business you're dealing with. More so, in a fully systemized way, so that all your knowledge about business finally gets integrated.
What strategy is (nót a "grand master plan"), and if you need it
Which elements of the company you can tweak to crank up success bit by bit
What all the elements of marketing and sales are and how to improve it
How competitors can really help make you stronger
Which steps to take in developing new business, partly with business modeling
How project management approaches differ, and why Scrum is interesting
Why

 

classic organizations

 

struggle, and how to

 

organize in modern ways

Why management is inherently difficult, and how to improve it
Which important health info to read in the financial statements
How to work on quality (and: should you?), e.g. with Lean and Six Sigma
What effective people mobilization is, and how to accomplish it
In which ways you can work on yourself, improving your leadership
How entrepreneurs differ in certain mindsets and personal effectiveness
And, really, much more … we are talking about 100's of insights!
Here's what people had to say about SpeedMBA
"Machiel really knows how to convey it clearly and how to keep it interesting. I now have a solid view on the world of management, and of the meaning of strategy, organization, numbers, and a lot more that comes with it. Machiel will drown you in content, without getting dull or blurry. He knows an awful lot and knows how to get it across, no matter what level you are at. I would really recommend this to anyone who has anything to do with business and wants to know more about it." Irene de Jong
My job as a hospital doctor is increasingly about managing the department. This had never been part of my study, so I felt a need for a compact introduction here. SpeedMBA proved adequate. The teacher kept me interested all day, gave a very efficient overview, and conveyed the essence of the individual domains effectively. I gained clarity, enthusiasm, eye-openers … The world of many managers around me became clear, as well as their relevance to the whole. For those seeking instant understanding of the essence of organizations, I recommend this laudable course. Arjan te Pas
"As a manager without business education, SpeedMBA was perfect for me: you won't drown in details, but you'll get one clear picture of what it means to run a business, or to be part of one. I could instantly relate all of what Machiel explained to the company I work for. I found it even more interesting that several topics that I don't have on my radar, suddenly appeared so relevant. Machiel has the talent to guide you through all of it in a very clear and easy-going way. I would definitely recommend SpeedMBA." Ellen Cuijpers
Dr. Machiel Emmering
I studied economics and business administration, then got a PhD – so I did all the tedious reading, selecting, and organizing of all the contents for you.
I work as a business consultant, researcher, lecturer/trainer, and coach.
I've done this for/with industries of various types (a.o. Sara Lee, Philips, ING, eBay, Heerema), startups & SME (many), government (The Bank of the Netherlands, several Ministries), the academic world (several universities), and art & charity (many).
Meanwhile I've published 3 books and >100 articles (being fair about the latter: most on my own –other– site).
People appreciate how I select, organize, improve, clarify, relate, and convey seemingly complex content (LinkedIn recommendations).
This course is for CONTENT PEOPLE!
As client satisfaction is important to us, and to avoid any disappointment, please note the following…
Content, not entertainment. This is about understanding ALL of business. It will take effort and your attention to learn it.
Content, not design. My effort went into conveying as much as possible insight, not into slick (but distracting) videos.
Content, not results. The course gets you all the insights you need, but you'll need to apply them yourself.
If this focus on content didn't scare you, then go for it!
Dr Machiel Emmering has brought SpeedMBA live to many, including: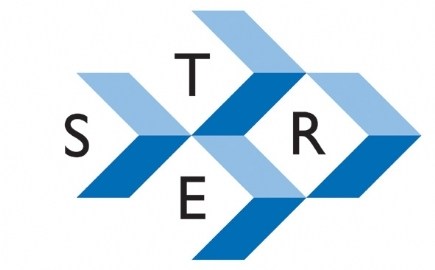 Get Access to SpeedMBA Online
BASIC: Slides + Video
350 online slides (English), spread over 9 pages after login

32 videos (13 hours in English, 14 in Dutch), explaining all slides

67-page workbook for self-consultancy in hundreds of improvement options

52 summaries of famous business books, 2-pagers in pdf, weekly via email, stops after 1 year
COMPLETE: Slides + Video + Workbook + Business book summaries
350 online slides (English), spread over 9 pages after login

32 videos (13 hours in English, 14 in Dutch), explaining all slides

67-page workbook for self-consultancy in hundreds of improvement options

52 summaries of famous business books, 2-pagers in pdf, weekly via email, stops after 1 year, in English or Dutch. 
SIDE DISH: Summaries only
52 summaries of famous business books, 2-pagers in pdf, weekly via email, stops after 1 year, in English or Dutch. 

350 online slides (English), spread over 9 pages after login

32 videos (13 hours in English, 14 in Dutch), explaining all slides

67-page workbook for self-consultancy in hundreds of improvement options
Client satisfaction is important to us at SpeedMBA. We have endevored to answer the most common questions we are asked, to ensure that you can make an informed decision about purchasing this online course.
If we haven't answered your question, please contact us and a member of team will be in touch to assist you.
Why should I pay when there is so much free content available?
You're getting "the whole story" in one place. Free material on the internet only gives you part of the complete picture. With SpeedMBA Online, you're getting it integrated and logically presented to you within one complete framework.
How does this differ from a full business study? What is left out?
This course is so concise because two time consuming things are left out:
Content that is overly detailed, theoretical/abstract, or of not-so-general relevance. This is a huge saver.
You don't get exercises and skill training here. This e-course remains an individual home study. Application of the content is obviously critical as to make it valuable, but this part resides with you.
Can I get my money back?
Sure. I'm not advertising a 'money back guarantee' because (1) I know that I'm offering about the best low price content deal you can find, and (2) I think I'm quite clear about what it is, and what it is not (through the "warnings" section below). But if you're really unhappy with the purchase, drop me an email for a refund.
Is this another "success formula"?
Certainly not. I would say it is more an in-depth formula of the whole picture. One of the things that you will learn is that the full range of business comes with an awful lot of considerations, and that apart from the lucky few who have miraculous success, there is simply a lot to tweak and do in your business to gradually build success. There is no "success button" or "5 steps to a 7-digit income".
I've done a bit of study; will this still be interesting?
This course can complement what you have studied in three ways:
It is a refresher of most of the content that you've probably seen.
It helps to re-focus on the main items (you probably had to deal with many side items as well during your study).
It integrates/relates all the content that you've studied so that it finally doesn't feel fragmented anymore. As many of the seasoned managers who followed the seminar have said: "Finally, I see my decades of experience coming together in one whole."
Can I upgrade?
Yep, just go "my profile" in the menu, and find the upgrade link there.