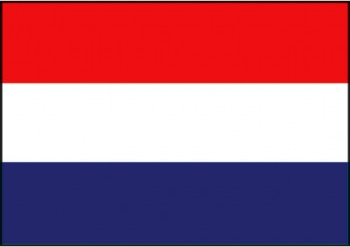 Thé Online Business Training to
get COMPLETE Business understanding
The single business insight package you need
Online course + workbook + book summaries
Understand how ANY business works, plus ALL books that matter
Ultimate resource for quick grasp in days, use & value over years
Improve results in dozens of ways
Be a match for any management
Feel the satisfaction of understanding it all
What SpeedMBA is, and consists of
Online course
+
Workbook
+
Book Summaries
Complete business insight in the most compact and structured way.
For an instant deep dive, gradual digestion, and/or as an evergreen source to keep tapping from.

Online course: All of Business
the blueprint of ANY business unraveled in 12 hours – which you can absorb in 1 week (or any time you want)
Do-It-Yourself Consultancy Workbook
Improve dozens of things in practice (this guide can be used over and again) – which you can absorb in 1 month
Best business books Summaries
Read a world library in 52 weekly top quality summaries of the world's best business books – absorb in 1 year
What you will learn and get better at
Enhance success: tweak strategic levers
Start a new business more solidly
Streamline a growing organisation
Increase management control
Improve yourself to get further
Mobilize others for their best buy-in
Read and assess financials
Work with improvement techniques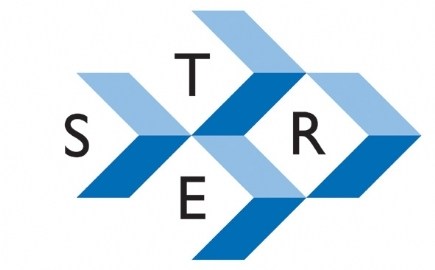 what an achievement to convey so much information in such a clear and comprehensive way
four years after I'm still using the materials, this truly is sustainable knowledge
exactly the right level of detail for business people
Who this is best for (and who not)
Managers/entrepreneurs from a non-business background, who want/need to get up to speed fast in what business is all about
Managers/professionals who are to improve the business, and who like a systematic, complete and evergreen overview and source for that
Productivity and personal development enthusiasts, always growing their insights, abilities and options
Managers who see that their brain drives their performance, and who value a systemized knowledge source to enrich them (e.g. MT/BoM members)
NOT for those looking for a "3 step success formula", or who in general cannot take in a lot of content (the full range of business simply comes with hundreds of insights)
NOT for those looking for highly operational instructions (e.g. online advertisement step by step)
NOT for those looking for passive "infotainment", this is about pure knowledge transfer and active learning
What you will get exactly & how it looks
Master your (and in fact ANY) business. This course dives into the 8 core areas which cover ALL aspects of business.
The 8 domains are set out in a unique, much acclaimed grid, by which you will see the logic unity that all the domains form.

The contents are delivered in in 32 sections, each with a video and a number of slides. The 32 videos add up to 12-13 hours in English. The 32 slide decks add up to 350 slides. All of this online, after login, spread over 9 pages (intro + 8 domains).
Strategy
Portfolio and competitor analysis, marketing and sales, domains to build advantages, how to craft actionable strategy, and more
New Business
Pointers and tools to think out the Why, What, and How: business model canvas, financial projections, scrum, and more
Management
Principles and practices that make management a challenge, five complementary approaches to increase control
Finance
What to understand of it as a manager: key info items in the key statements, understand numbers and fraud, and more
Leader & Entrepreneurship
Working on yourself as a leader and an entrepreneur: skills, habits, focal areas, power, personal effectiveness, and more
Organization Design
Techniques of classic design, pitfalls, modern ways to fix them: scientific management, horizontal design, and more
Mobilizing People
Why it matters, various contexts, how to work on it: HRM, team / change / relationship management, and more
Improvement (Quality)
Two angles of quality, why work on it systematically (or not), main techniques (a.o. lean, six sigma), and more
Click here for a complete breakdown of the content in 32 sections
| | | |
| --- | --- | --- |
| | Introduction – about this course (1 video) | |
| | What this course does, what to get out of it, the ultimate framework of business | 32:30 |
| | Module 1: Strategy – gradually enhancing your success (7 videos) | |
| 1.1 | Intro: how to see strategy in useful terms, possible use of vision/mission | 21:49 |
| 1.2 | Organization: 3 main internal areas to tweak for success | 45:16 |
| 1.3 | Positioning: 4 domains to develop value (and thus advantages) | 18:34 |
| 1.4.1 | Clients: pinpointing them, their 3 types of needs, their value to you | 25:19 |
| 1.4.2 | Marketing & Sales: the funnel, 7 aspects of marketing, 4 domains to drive sales | 33:32 |
| 1.4.3 | Competition: 4 ways in which they can enrich you, how to reveal this | 25:39 |
| 1.5 | Developing strategy: the 6-step process, 5 sources of insights | 27:14 |
| | Module 2: New Business – developing it in comprehensive ways (3 videos) | |
| 2.1 | Why take the efforts and risks | 10:54 |
| 2.2 | What: business plan, model/canvas, and case (story, overview, numbers) | 47:58 |
| 2.3 | How: action plans, project management (incl. Scrum) | 13:54 |
| | Module 3: Organization – streamlining everybody's work (3 videos) | |
| 3.1 | What is organization design in practical terms | 10:50 |
| 3.2 | Classic design: principles and mechanisms, their strengths and drawbacks | 34:23 |
| 3.3 | Modern design: restoring the classic drawbacks at 3 levels | 26:08 |
| | Module 4: Management – difficulties and improvements in steering (3 videos) | |
| 4.1 | What is management in the core about at various levels | 11:15 |
| 4.2 | Principles & Practices: the core process, the standard difficulties | 18:40 |
| 4.3 | Improvement options: 5 ways to enhance control | 52:30 |
| | Module 5: Finance – what the numbers are telling you (4 videos) | |
| 5.1 | Finance: everybody's business, not the driving factor, accounting basics | 17:39 |
| 5.2 | Financial statements: key info pieces in the 4 core overviews | 44:21 |
| 5.3 | Ratios & Metrics: compressed pieces of info and their use | 09:18 |
| 5.4 | Reading & assessing numbers: the interpretation process, understanding fraud | 18:46 |
| | Module 6: Quality – systemizing improvement efforts (3 videos) | |
| 6.1 | What quality is: 2 complementary viewpoints, the intricacy of both | 12:06 |
| 6.2 | Why (not) work on quality: 2 good reasons per stance | 10:09 |
| 6.3 | How: improvement techniques, incl. Lean and Six Sigma | 46:28 |
| | Module 7: People mobilization – getting buy-in from all stakeholders (3 videos) | |
| 7.1 | Intro: the core reciprocity to account for, HRM | 19:04 |
| 7.2 | Teams & Change: how to deal with dynamics that can mess up things | 23:41 |
| 7.3 | Stakeholders, Relationships, Culture: maintaining valued contact | 17:00 |
| | Module 8: Leadership & Entrepreneurship – sharpen yourself (4 videos) | |
| 8.1 | Intro: leaders, managers, entrepreneurs | 05:02 |
| 8.2 | Work on self: path, skills, habits, focal areas | 18:55 |
| 8.3 | Relating to others: styles, principles, power, communication | 15:16 |
| 8.4 | Entrepreneurs: mindset, focal points, and personal effctiveness | 29:18 |
| | Outro – overall recap (1 video) | |
| | Outro – Overall recap | 09:46 |
How it looks
After login, you will arrive at the course overview and start page, from which you can navigate to all 8 modules and any of the 32 sections

32 separate sections/lessons
A section within a module (see 1 of the 32 here, on Marketing & Sales) consists of a video accompanied by a small slide deck – check the details in the screenshot here to understand the dual presentation format.

B. Do-It-Yourself Consultancy Workbook
This 67-page PDF workbook is a true value multiplier on the course contents. For those who understand that the Return on Knowledge is in its application. This workbook guides you through hundreds of options to improve things in all the 8 domains. FAR more than you'll be able to implement at once, but you can use this hands-on guide over & over again – in any company! It truly is a Do It Yourself Consultancy Guide, helping you to reap the value of the insights, and multiply the returns on the already small investment.
C. 52 Top Quality Summaries of the Best Business Books

Some have said that this part alone is already worth the whole deal …
The online course itself is complete regarding how business works. BUT … There's another phenomenon that can hardly be ignored, called … business books. The list of classics that you should have read keeps growing. But who has the time for that, and why do they have to be so long?! You'd rather want the core value in a fraction of the effort!

That's what you'll get, a full year long, every week! I have summarized 52 of the best books to the max, in 2 pages per book: less than 1% of the original volume, while you still get the core messages of the book!
So apart from the course and the workbook, you'll get the ultra-compressed essence of the best business books to know about … a true world library in your pocket/brain!
52 summaries of famous business books
Weekly via email, stops after 1 year
Click to see a full overview of the summaries
The Rockefeller Habits – Verne Harnish
Zero to One – Peter Thiel
Rich Dad, Poor Dad – Robert Kiyosaki
Purple Cow – Seth Godin
The Business Scorecard and Strategy Maps – Kaplan & Norton
The principles of scientific management – Frederick Taylor
The five dysfunctions of a team – Patrick Lencioni
The heart of enterprise – Stafford Beer
The company – Machiel Emmering
The innovator's dilemma – Clayton Christensen
How to win friends and influence people – Dale Carnegie
The Lean Startup – Eric Ries
Turn the ship around – L. David Marquet
Six Thinking Hats – Edward de Bono
The E-myth Revisited – Michael Gerber
15 Secrets (…) About Time Management – Kevin Kruse
Good to great – Jim Collins
Cultures and Organizations – Geert Hofstede + Riding the Waves of Culture – Fons Trompenaars & Hampden-Turner
The Fifth Discipline – Peter Senge
Holacracy – Bernard M. Chiquet
I am a strange loop – Douglas R. Hofstadter
The subtle art of not giving a fuck – Mark Manson
The 48 laws of power – Robert Greene
The 4 hour work week – Tim Ferris
Mindset – Carol Dweck
Crossing the chasm – Geoffrey Moore
Start With Why – Simon Sinek
The 7+1 Habits of Highly Effective people – Stephen Covey
Competitive advantage – Michael Porter
Capitalism and Freedom – Milton Friedman
Nudge – Thaler & Sunstein
Theory of Constraints – Eli Goldratt
Thinking, fast and slow – Kahneman
Il Principe – Machiavelli
Blue Ocean Strategy – W. Chan Kim & Renée Mauborgne
A Beautiful Constraint – Adam Morgan & Mark Barden
A short history of financial euphoria – Galbraith
YES – Noah J. Goldstein & Steve J. Martin & Robert B. Cialdini
Das Kapital – Karl Marx
Rock Paper Scissors – Len Fisher
Linked – Albert László Barabási
Getting Things Done – David Allen
Theory U – Otto Scharmer
Predictably Irrational – Dan Ariely
The Long Tail – Chris Anderson
Emotional Intelligence – Daniel Goleman
Structures in Fives – Henry Mintzberg
Think and Grow Rich – Napoleon Hill
Management – Peter Drucker
Warren Buffett and (…) Financial Statements – M. Buffet & D. Clark
Bussiness Model Generation – A. Osterwalder & Y. Pigneur
Wealth of Nations – Adam Smith
Benefits & Value of SpeedMBA
Benefits of the content itself
It is much. It is clear. It is relevant. It is related. It is fluff-free.
Value of practical improvements
Get dozens of improvement options in all of the 8 core areas
Value of more effective connections
Relate better to any management, clients, and colleagues
Value & joy of confidence and knowledge
Feel the satisfaction of fully digging business, and what top-books say about it
Value of this resource
It is efficient (fast and compressed). It is effective (very content rich). It is flexible: various inputs & ways to process it all. It is durable: your evergreen business insight source to keep tapping from.
TONS of Time
You'll get the essence of literally hundreds of books in a fraction of what it would take
TONS of Effort
No more tedious digestion of hefty books, distilling the essence, relating all of it
TONS of Money
You're saving thousands on expensive courses and books
Confusion of haphazard sources
No more unrelated bits & pieces, styles, formats, of unknown reliability
Frustration with superficial content
Of hollow promises, success formula BS, anecdotal fluff (hiding the message)
All in All
This package will get you all you'll need to understand and improve any company (now, or in 5 or 10 years)! Fun secret: most managers and MBA alumni don't even have all this knowledge readily available.
As many people have suggested: "way too cheap", "happy to pay", "a steal", "the course paid itself back the next day in the application of just one idea", "happy with my lifelong homework", and so on …
Because SpeedMBA is so much, you can say a lot about it. It is … Complete business understanding. Clear. Systemized. Applicable. At record speed. Compact yet extensive. Super-structured yet flexible. Fast yet durable. Risk free.
Start today. Digest the course in a week. Improve your business in the next month. Enjoy the top-summaries over the whole next year. Keep using it over the years to come.
SpeedMBA has delivered value to many, including: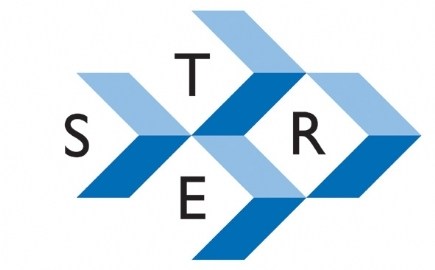 "Machiel knows how to distill the essence of thousands of books into one comprehensive and pragmatic course"
"A truly well-structured full range overview of an MBA in a single course. I had seen some of it, but this was the first time that it got integrated and connected"
"Thanks to the outstanding build-up it is very easy to follow to both the novice and the veteran having to deal with this material on a daily basis"
"Machiel knows how to guide you (…) through at least thousands of pages of business theory and practice. In just one course! Absolutely great!"
Meaty 13-hour course unraveling ALL of business
67-page Self Consultancy Workbook
52 Top-Summaries, weekly, a full year long
The essentials of Strategy, Developing New Business, Organization, Management, Finance, Improvement, People Mobilization, Leadership & Entrepreneurship – plus of ALL the books that matter.
All-round business insight in the most comprehensive and integrated way, making you a match for any management, getting you loads of improvement options, and the satisfaction that you dig business.
An evergreen business insight resource to tap from.
you will get all of this for only…
199 Euro
(one-time payment, access forever!)
And despite that many have told me that they found this to be way too cheap, I've even made it Risk Free!
Whether in doubt up front, or unhappy after all, I don't want this high value-for-money deal to turn you down. So if that is the case, and obviously you will know so almost instantly, you can fall back on my 7-day Full Refund Guarantee
SpeedMBA is
1. Complete business understanding. 2. Clear. 3. Systemized. 4. Applicable. 5. At record speed. 6. Risk free.
Online course "All of Business", highly structured, with 32 videos (12-13 hours) + 32 slide decks (350 online slides)

67-page Self-Consultancy Workbook to multiply the value of application of the insights

52 weekly summaries of the best business books, getting you the value of a true world library in a breeze of the reading effort
lots of insights to consider and get started with
my whole 25 year career got integrated here
I have done many trainings … this is far too rich for the price
feast of recognition, only now far more logical than ever before
I have gained oceans of ideas and inspiration
complete overview, all related … highly recommended
Who is Machiel (or simply "Michael"), the guy giving this course?
About me, the lecturer – dr. Machiel Emmering
I studied economics and business administration, then got a PhD – so I did all the tedious reading, selecting, and organizing of all the contents for you.
I work as a business consultant, researcher, lecturer/trainer, and entrepreneur.
I've done this for/with industries of various types (a.o. Sara Lee, Philips, ING, eBay, Heerema), startups & SME (many), government (The Bank of the Netherlands, several Ministries), the academic world (several universities), and art & charity (many).
Meanwhile I've published 3 books and >100 blog articles (at various sites).
People appreciate how I select, organize, improve, clarify, relate, and convey seemingly complex content (linkedin recommendations).
Why would I pay anything at all when there is so much free content out there?
You're getting the whole story, in one place, in one framework, in one harmonious presentation. Free material on the internet only gives you small bits and pieces, at numerous places, unrelated, in various formats. That doesn't provide you with comprehensive understanding and overview.
Is this another "success formula"?
Certainly not. I would say it is more an in-depth jigsaw of the whole picture. One of the things that you will learn is that the full range of business comes with an awful lot of considerations, and that apart from the lucky few who have miraculous success, there is simply a lot to tweak and do in your business to gradually build success. There is no "success button" or "5 steps to a 7-digit income".
How does this differ from a full business study, what is left out?
This course is so concise because two time consuming things are left out:
Content that is overly detailed, theoretical/abstract, or of not-so-general relevance. This is a huge saver.
A college study reserves a lot of time for assignments. The idea is obviously that you should apply the content to your situation as to reap the value. How much time you'll spend on this is up to you. Note that you can use the course material over and again, in any company – provided that you have the flexibility and discipline to apply the content in various contexts.
I've done a bit of business study; will this still be interesting?
This package can complement what you have studied in several ways:
It is a refresher of most of the content that you've probably seen, with the focus on all the more relevant things.
It integrates/relates all the content so that it finally doesn't feel fragmented anymore. As many of the seasoned managers who followed the seminar have said: "Finally, I see my decades of experience coming together in one whole."
The business book summaries complement any business study, providing you with more detailed thoughts on specific focal points of general relevance
How to apply for a refund?
Drop me an email: machiel@speedmba.com
If you already consider this to be an important question: you can also mail me for additional questions before you'd purchase, because that saves us both some trouble. I've done my best to make as clear as possible what you can expect (and you can also try some things via my free stuff), so hopefully I've minimized the chances of disappointment.
Dig ALL of business. Tons of insights. Fully systemized.

Meaty 13-hour course unraveling ALL of business
67-page Self Consultancy Workbook
52 Top-Summaries, weekly, a full year long
Start today. Digest the course in a week. Improve your business in the next month. Enjoy the top-summaries over the whole next year. Keep using it over the years to come. All for a one-time 199 euro!